What IS Smart Coaching?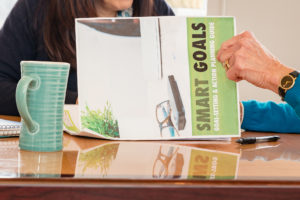 As a CPC (Certified Professional Coach) I have professional training to back up my life experience in supporting you to identify and reach your goals. You'll experience:
Inspiring, motivating & action-oriented sessions
Solutions arrived at by honing in on what you really want and desire
Increased/improved performance to achieve fulfilling results in both your professional and personal life
A trusted personal advocate, supporter and thinking partner
Assistance through your challenges as we uncover your "blocks"
Clarity on who you are, what your purpose is, and your vision of what you want so you can start living your life, according to your values and beliefs
A pathway to help you create the life you desire
Independence so that you can move forward in life
Like a sport, "Life" is a game, always changing and bringing new challenges. And sometimes you just need an advocate on your team. That's what a coach is!
〝

I have undergone coaching with Sue for over 2 months so far. Her plethora of life and business experience equips her with monumental wisdom. Always professional, yet personable, Sue is focused and asks imperative questions. Her personal track record of success brings vitality to her words. I highly recommend Sue for coaching because she listens and develops effective ways to address pertinent issues with results. The overall experience has highly enriched my life.

〞

 –Sparky
How Do I Know if I'm Ready for Coaching? 
"If any of these resonate with you, coaching may be the solution!"
What is my life purpose?
I'm feeling discontent in my life, why?
I struggle reaching my goals, what's holding me back?
I'm ready for more of a life, how can I get it?
I'm going through hard times, where can I get insights?
How can I perform better and smarter with less energy?
What used to make me happy doesn't anymore, what changed and why?
I feel so overwhelmed … why is my life so chaotic, complex, and out of balance?
My performance at home and work is declining, I have no enthusiasm, what's wrong?
I feel confused, bored and frustrated in my life; something is not right!
I need reassurance, am I heading in the right direction?
I'm unsure of the next step … I need clarity on my future pathway.
Why do I feel I live for everyone except myself?
My life is so unbalanced; what can I do?
I've been out of touch with myself, how can I recover who I am?
I need help and encouragement to re-build me, how can I "re-set"?
What can I expect to get from Smart Coaching?
I will help you tap into your inner wisdom and make sustainable changes focused on solutions that lead to your personal growth.  You'll implement a personal plan for you to gain clarity, purpose
and
direction in your life. I'll help you find success and happiness on your own terms! Together, we will:
Identify what is really important to you

Customize a blueprint and co-create a plan with strategies to create the new life you desire

Reveal opportunities for you and set achievable goals for your future

Create

balance

that enhances your quality of life.
You know you have the ability but you're unsure how to reach the next level. You will learn how to be your best and embrace the "true you"!
〝

Sue is a wonderful accountability partner, always holding my best interest in mind and calling-me-out when I needed a gentle push! Her sessions were thought-provoking, and her insightful questions opened my mind, inspiring me to define my goals and objectives. Her coaching also helped me face my limiting beliefs and inner critic which were preventing me from meeting my goals. Sue encouraged me to take control and always put forward my best self. I was able to realize that I am full of limitless possibilities, can I can do anything I put my mind to. She is compassionate, inspirational, and a joy to work with. I highly recommend Sue as a coach.

〞

   –Ivan
Why I Coach!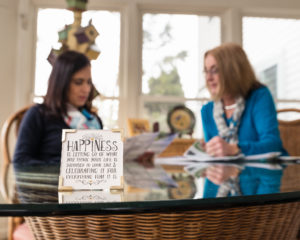 I find great joy in guiding, assisting, inspiring and motivating clients to reach their personal goals; this is my "happy place"!  We create a partnership designed to help you produce fulfilling results and I assist you through challenges by unlocking new opportunities.
I am your personal advocate, supporter, and thinking partner focusing only on YOUR goals.  We team up to get you the results you are seeking!
My focus is where you are now… where you want to be next… and how to get you there. Your goals are my goals!
Ready to learn how you can create the life you want to live?
Mission Statement
Our Mission with Smart Coaching with Sue is to build a partnership on a foundation of honesty and trust that provides opportunities for personal growth, and to create a pathway for you to live a fulfilling life that aligns with your values and beliefs.