What is Smart Moves with Sue?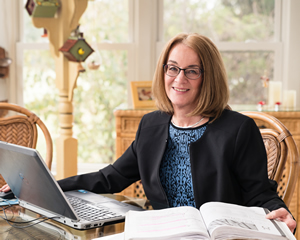 I'm your beginning step. I have a program to take you through the process, uncover all your fears (both physically and emotionally), bring reassurance, and help you through making those life-changing decisions.
Over my 35+ years in real estate, I've learned there's so much more involved to life's major transitions than most folks are aware of. I know what is really behind it all… the fear, the anxiety, and the doubt that can linger around major life decisions. 
Does the thought of a move keep you up at night? Ask yourself these questions… 
Why am I undecided about moving and have reservations?
Why am I struggling with fear, anxiety, and doubts with the idea of moving?
I wish I were more knowledgeable about the processes… where do I start?
If I do move, what are my choices?
There's disagreement between our goals in housing… how do we compromise on this?
I'm a first-time buyer – how do I prepare for a house purchase?
Are we ready? Should we downsize? Upsize? Build-on to our existing house?
We'd like to combine households… how do we do this and what's the best way?
I fear not knowing what I didn't, or don't know… what should I know?
My prior moving experience was NOT pleasant. How can I avoid future disappointments?
How do I know when it's the right time to move?
I'm tired of renting, is now a good time to buy?
Someone told me I should move. Is that what I really want?
If any of these sound familiar to you, I'm here to help!  I've seen firsthand the struggles people experience when making lifestyle changes, and I'm passionate about simplifying the process and helping people make the decision that's right for them!  You DO have options – contact me first before you make a decision! 
"I took 2 real estate courses and had Sue Gunselman as my first teacher for one of the classes (Fundamentals). She was a terrific teacher and I like that she shared personal stories of experiences she had in the 30+ years she has been in the business, which helped us understand more. Her expertise was helpful to me in learning more about the business and who I can turn to for professional coaching if I ever need that for my business. I highly recommend her as a teacher for real estate courses, and I also think she'd be an excellent coach for anyone who needs that for their real estate business.




Thank you Sue!〞 Amy B

.
How can Smart Moves with Sue help ME?
Clients report a variety of positive outcomes. Which of these are important to you? I will:
Educate you to be more knowledgeable BEFORE starting the process

Provide guidance on all aspects of a move, including financing, contracts, how to select a marketing professional, staging your home and much more!

Help you determine when the right time is to make your move.
Teach you how to avoid making mistakes that were disappointments previously.

Help you get comfortable with all the "moving pieces" in the puzzle.

Ensure you avoid surprises and remove your fears!

Provide the support that is most important to you before hiring a specialist.
What do the Smart Moves with Sue services include?
I partner with you for success by creating a "housing plan" that will help you reach YOUR goals:
A personalized, comprehensive, written plan on the appropriate steps to take based on your goals.

An objective viewpoint and peace of mind, giving you the confidence you need to move forward.

Pressure-free consultation – my agenda is solely to help you discern your wants and needs
Transparency – clearly presenting all the processes to you in detail, removing much of the mystery!

Personalized coaching that is solution-focused and clarifies what you really want.
"Sue has been highly effective in providing me with direction and insight during an extremely stressful and difficult transition in my life. Sue has been a supportive listener, always honest and thoughtful in her guidance. She truly cares and has a strong desire to help others succeed. Sue works hard to listen and understand her clients' needs and to help them get the most out of their coaching experience. I enjoyed working with Sue and would highly recommend her to anyone who is looking for professional coaching. I have no doubt that she will be a great success coaching others to embrace their fullest potential."


Kindly, W. S.
What's next?
Let me take you to a safe place! My professional guidance and support set me apart.  My hands-on real estate experience and my professional coaching certification (CPC) empower me to not only educate you about the processes but also uncover all your "pain points".
My role is to assist you, whether a renter or an owner, before making any decisions and contacting a marketing specialist. We will discover your solutions and I will help you feel ready, and be ready, when the time is right!
At Smart Moves with Sue, through my discovery process, my focus is where you are now, where you want to be next, and how to get you there. I will provide you with seamless transitions that create positive results, tailored to your individual needs.  
Remember–transitions don't have to be painful!
Mission Statement
Our mission with Smart Moves with Sue is to provide educational services that prepare you to make informed housing decisions by creating confidence and developing peace of mind prior to lifestyle transitions.