"If you're looking to buy or sell...you've come to the right place!"
How will I know when the time is right to move?
When considering a move, even if you are not quite ready to buy or sell, there's NEVER a wrong time to start!  We provide complimentary planning sessions to explore your options and to get the clarity you need to make a decision.  Our team is your beginning step and we will assist you with all the "moving pieces" of the puzzle to ensure you have a seamless housing plan.Click below or contact me and let's talk! Our goal is to prepare you for a move, so when the time is right, you willready for your next move!  Choose the Patrick Trimble team and together we will make your next move your smartest move! 
Welcome to the Patrick Trimble Team!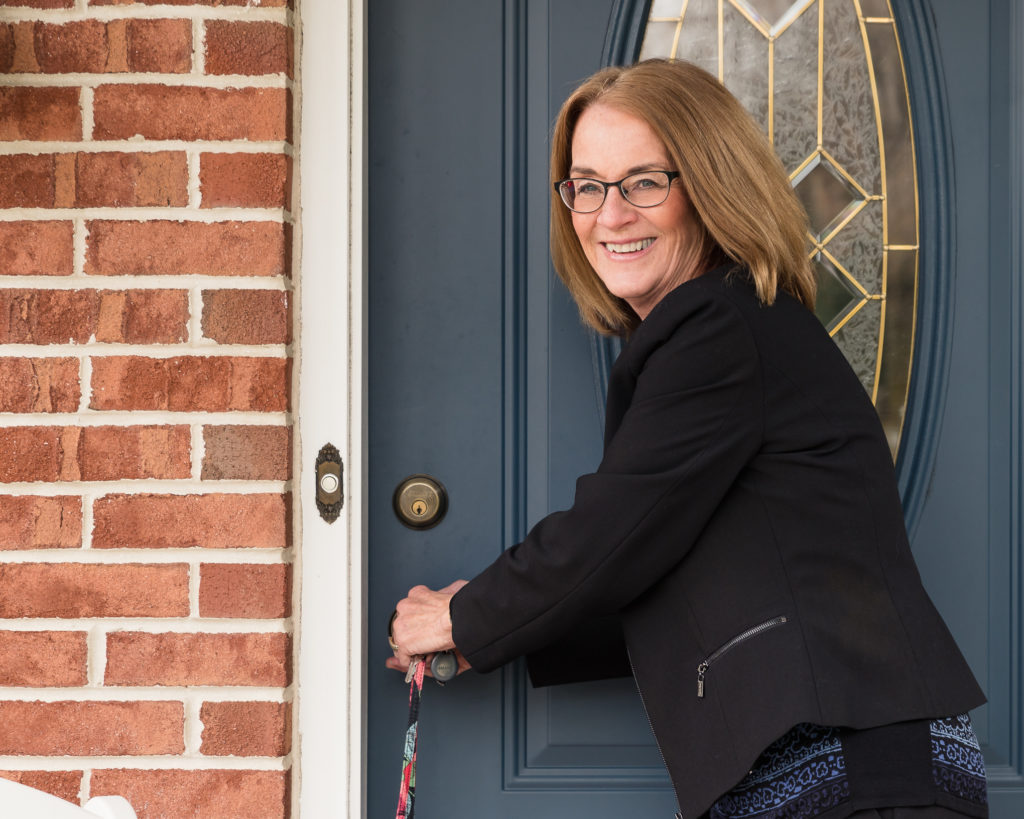 Patrick and our team are based out of the North Pointe Berkshire Hathaway HomeServices office in Lancaster. Patrick and his team are highly respected in the community, earning prestigious awards, and named as one of the top teams in the county. It gives me great pleasure to be affiliated with a group of seasoned real estate agents, who has an outstanding track record and is so well respected.
What makes Patrick and his team successful, and reputable, are the values and beliefs they employ.They follow high standards and their utmost priority is client care. Their belief is that all customers and clients deserve honesty, trustworthiness, and ethical guidance.  And, their goal is to provide a real estate experience that is positive, rewarding, and free of stress.

It's an honor to be associated with a team that aligns with my beliefs and values and as Realtors® show true professionalism. They are a team you can trust!
"What a team! Yes, engaging Patrick Trimble connected us to a team of skilled professionals who carried us through the many steps of selling our home. Have questions or concerns? They had answers, encouragement and understanding. We are grateful for the guidance and assistance from planning, staging, showing to settlement. Our thanks to Team Trimble and especially to Patrick.〞     –JD & S Bowman
What are the benefits of employing the Patrick Trimble team?
While the Trimble Team places their main emphasis on client care, they follow, and deliver in writing, these commitments to their clients:
Reliability and Trustworthiness – We will provide an ethical approach, and professional representation, to all clients.
Results Driven – We apply strategic marketing plans for both sellers and buyers, along with transaction management which produces effective results for our clients.
Teamwork – As a team, we believe we are more successful when we strive toward a common goal rather than individual interests.

 

When you partner with The Patrick Trimble Team your goals are our goals and we place your best interest first.
Communication –Clear, concise client communication is a priority and is one of the reasons we have a high rate of customer satisfaction!

 

We will always make ourselves available to answer any questions or concerns you may have.
Listening – Attending to our clients' needs and wants is most important to us. By actively listening and concentrating on your requirements, we provide a personal touch that ensures you and your family will experience a stress-free and memorable buying or selling experience.

 

Negotiating skills – A talented negotiator is your best advocate.

 

Our team of professionals is persistent when representing you, and we will negotiate effectively to produce superior results. We are "solution" focused and our goal is to secure a deal that is right for you.

 

Personal Marketing Strategy – We will design a customized marketing strategy based on a current market analysis to properly position you for success.

 

When selling a home, we employ modern technology to market properties to maximize exposure.

 

And, our analytical based search campaigns are designed for each buyer based on their "needs and wants".

 

Our systems create a well-balanced approach that produces results!

   

Administrative Support – Our transaction management experts provide 1st class administrative services and support during your entire transaction.

 

We pay attention to details and provide effective communication ensuring you are kept up to date on all the "moving pieces".

 

Our client care managers enable us to successfully stay one step ahead as we guide you through every step to completion.

 

Our Personal Vendor Database – We understand the value of trust.

 

We will provide you with a vetted list of trusted contractors and service providers to assist you both during and after the sale.

 

This valuable list includes vendors we use personally and would recommend to our families.

 

We know the value of finding those who care about you and your home as much as we do!

 

Service After the Sale – We are always available to our clients for any issues that may arise during and after the sale or purchase of your home.

 

We realize that we are caretakers of your dream so we do everything we can to help make your dreams a reality.

 

It is our goal to provide you with exceptional service and to have you share your experience with others so we can help them achieve their dreams and goals.

 

Our intent is to be your real estate resource and "Realtor® for Life".

 
"How would it feel to have "peace of mind" buying or selling a home?" We will provide:
One-on-one consultations at no cost
Unbiased, no-pressure, and no-obligation planning sessions
A personalized and comprehensive plan towards your unique goals

 

Answers to all your questions and challenges, prior to you making any decisions
Guidance on all aspects of a move, including market conditions, financing, contracts and moving logistics
Professional and honest guidance that suit your needs and wants
"We partner together so that your next move is your smartest move!"
We are committed to providing world class service by applying our professional skills to our clients, and our belief is the purchase or sale of Real Estate should be positive, profitable, and enjoyable, meeting the clients' satisfaction.